Stewardship
Raaj Chandran
Executive director and chief consultant
Raaj has two decades of communication, public relations, advertising and marketing experience in Canada, the United States and Singapore with exposure to 17 countries across Europe, Southeast Asia and the Middle East.
He has worked in for-profit, non-profit and employee-owned models.
His industry experience encompasses higher education, policy reform, environmental engineering, energy consulting, luxury retail and natural resources.
He has led the development and implementation of comprehensive research-based organizational communication strategies.
His work has consistently won performance awards and employer acclaim.
He is the author of Sensible Corporate Practices for Better Relations, available in paperbook and Kindle format on Amazon.
He holds an MBA specializing in advertising from the Ohio State University and an MA in Mass Communication (MAMC) specializing in public relations from the University of Florida. His bachelor's in economics (with minors in political science and history) helps him apply quantitative models to audience research and impact measurement.
Environmental preservation, affordable and well-rounded education, human rights, compassion to animals, creation of ethical tolerant and vibrant work cultures, and intercultural harmony are some of the causes close to his heart.
As part of his desire to give back to the community and the next generation of practitioners, Raaj serves as Associate Faculty with the School of Communication and Culture at Royal Roads University in Canada.
He also teaches at the Brian Lamb School of Communication at Purdue University starting spring 2018.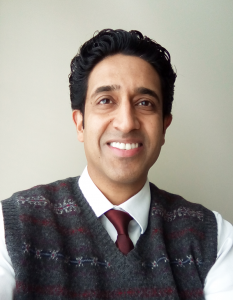 Board of Advisors
The following professionals serve as mentors to our business. We are grateful to them for offering us their honest opinions, time, and thoughtful advice. They are the wind in our sails.
Joy Thompson
An operations and corporate services manager, Joy aligns operational capabilities and resources to corporate strategy. Her specialties include competitive positioning, business management, regionalization, leadership, financial management, budgeting and forecasting, margin and trend analysis, SG&A control, compliance (SOX); and strategy development and implementation.
She has mentored diverse teams in several organizations and is renowned for her skill in creating collaborative empowering cultures resulting in high-performing and highly-engaged people. She is passionate about human rights and the environment; and volunteers generously with at-risk teenagers.