Ripples
On this page, you can access a reverse chronological listing of updates and new content from Verafluenti. Please check back for fresh offerings.
We hope the thought pieces we create and the news we share for our global readership will raise questions and fire new ideas.
Perhaps a dollop of Verafluenti may create a few ripples in a nice cup of Earl Grey tea.
---
Feb. 13, 2023
Chandran on communication ethics conference panel
Verafluenti Executive Director Raaj Chandran will be part of a four-member panel discussion at Royal Roads University's third annual Conference on Communication Ethics alongside Dr. Veronica Thompson, Dr. Hilary Leighton and April Kuramoto.
Re(storying) our humanity: How are we going to be together in the times ahead?
Feb. 23, 202.
1300 hrs Pacific Time.
Register for free at this link.
---
Nov. 18, 2022
Podcast on developing digital strategy
How do you navigate communication in a changing landscape where digital and traditional media co-exist and demographics are shifting? What is success in digital communication? Will humans still be relevant for communication with the rise of Artificial Intelligence?
Verafluenti Executive Director Raaj Chandran tackles these and more as he interviews veteran PR and communication expert Mr. Shafiq Jamal, principal of Jamal Communications in Vancouver, Canada.
---
June 15, 2022
Chandran wins award for teaching excellence
Verafluenti Executive Director Raaj Chandran was recognized with the Outstanding Associate Faculty award for Excellence in Teaching at Royal Roads University, Victoria, Canada. This is the second time he is winning this award based on faculty and student feedback.
---
January 30, 2020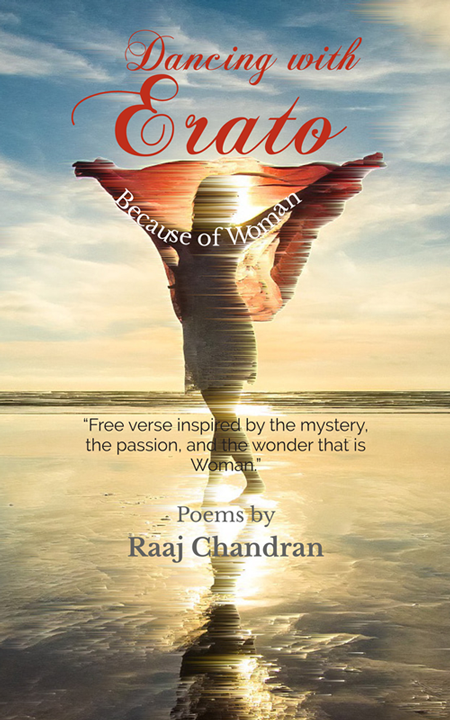 Verafluenti Executive Director Raaj Chandran has released a book of free verse inspired by the mystery, the passion, and the wonder that is Woman – embracing in love, respect and adoration, the pain only She can cause, the bliss only She can grant, and the power of creation that rests in Her. Thirty-three sensuous raw intense chronicles of relationships of the heart and soul. Verafluenti recognizes the art and validity in different forms of communication – such as poetry, verse, music, dance, and film.
March 26, 2019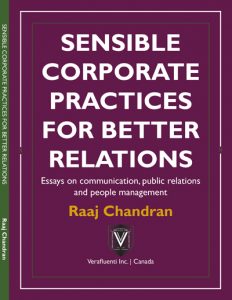 ---
Jan. 16, 2019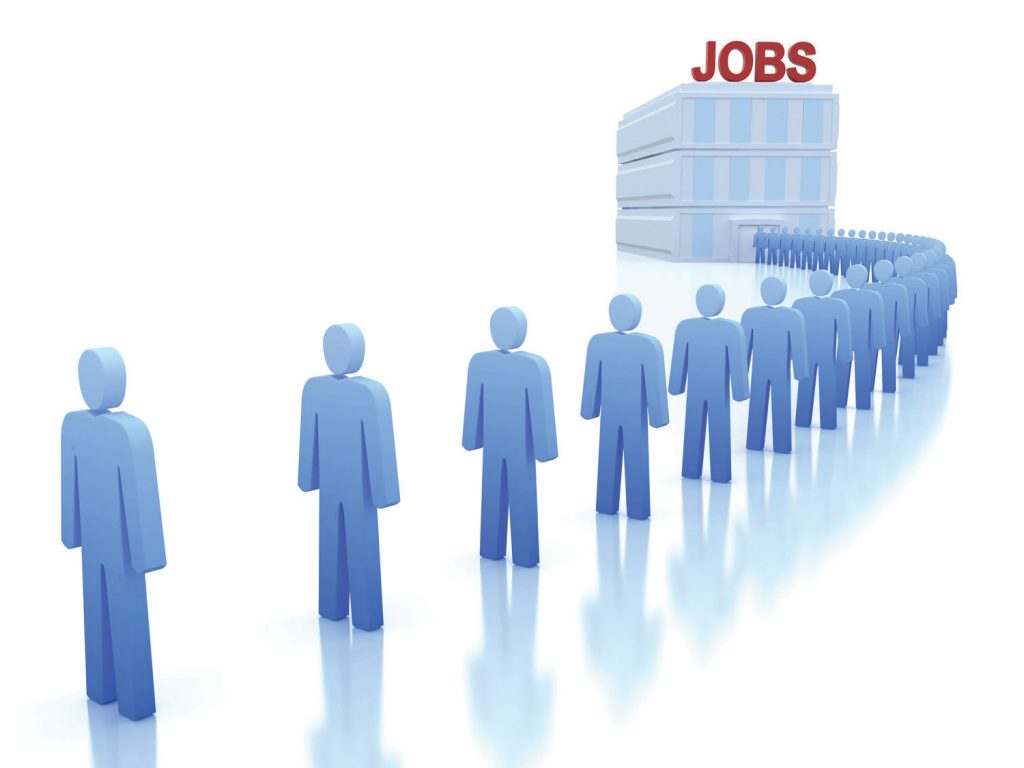 In our new blog post, we examine the effect of insensible recruiting practices on the reputation of an organization, and make a case for compassion, courtesy and decency.
Nov. 5, 2018
Let conscience guide enterprise
Our November Bill'o'Wit reflects the Verafluenti DNA — following the customer demands may quickly fill the corporate coffers, but may damage the spirit, society, and the environment. When guided by a social conscience, an organization could educate the customer and help them make more responsible demands.
Nov. 1, 2018
Verafluenti to facilitate digital communication course
Executive Director Raaj Chandran is confirmed to deliver a course on strategic digital communication at Royal Roads University's Professional Communication program starting January 2019.
Sept. 5, 2018
Ancient wisdom for negotiation
Our latest Bill'o'wit is ancient Chinese wisdom that highlights the importance of gentleness and tact in negotiations or building consensus.
March 31, 2018
Read our newest blog post on why careers belong to individuals and companies only offer jobs given the signs of the corporate times.
"Legend speaks of a time when an apprentice joined an enterprise, learned the trade under various masters, enhanced his or her skills, moved up in responsibility and authority, and in the process spent an entire lifetime with that enterprise. The leaders of the enterprise took good care of their people, rewarding them for their loyalty and fealty; nurturing their talents; helping them on their journey to become better professionals. It was the time when a concept called "career" was meaningful." Read more…
March 22, 2018
On our 'Associations' page under the 'Doors' tab, we have updated the list of PR and communication-related associations and have alphabetically categorized them by country. We hope this will be useful particularly for global PR practitioners (and students) interested in developing and running campaigns in different world regions.
March 18, 2018
Verafluenti retained to contribute at RRU
Verafluenti Executive Director Raaj Chandran is confirmed to deliver a course on Strategic Communication Management this summer at Royal Roads University in Canada. Discussions are underway for courses on leveraging social media in the fall of 2018 and spring of 2019. Chandran also attended an MAIIC program planning session in Victoria in March 2018.
March 7, 2018
Fond thanks to Purdue students
Verafluenti executive director, Raaj Chandran, has just finished facilitating Seminar in Global Communication at the Brian Lamb School of Communication at Purdue University. He thanks all his students across the United States for their participation. As he puts it, "in the shadow of [their] immense joint talent, knowledge and life experiences, I have been the student."
Dec. 18, 2017
Chandran to facilitate learning at Purdue University
Our Verafluenti executive director, Raaj Chandran , is privileged to teach with the Brian Lamb School of Communication at Purdue University in the United States, starting January 2018. Concurrently, Verafluenti will be able to offer our clients the benefit of Chandran's exposure to advanced research in the fields of public relations and communication management.
Oct. 7, 2017
A risk management tenet
For this month's Bill'o'Wit, we draw on the ageless wisdom of Vivekananda, who highlights the importance of taking risks in life to progress.
July 31, 2017
Shana Alexander on letters
We hope our Bill'o'Wit will provoke nostalgia and thought over a communication art that is at risk of extinction amid the onslaught of technology-forced cryptic communication.
May 30, 2017
Rethinking phrases
It is often said and believed without question that "a picture is worth a thousand words." We wonder whether this is always true in our newest Bill'o'Wit.
May 15, 2017
McDonald's bereavement advert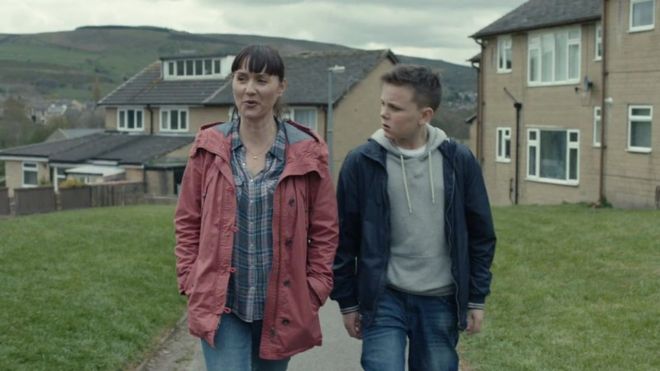 A lesson and reminder that communication — including advertising — must always consider human feelings and maintain a sense of propriety. McDonald's apologizes for 'offensive' television advert.
March 14, 2017
Hal Borland on patience
Our new Bill'o'Wit quotes American author, journalist and naturalist Harold Borland on the value of patience and how nature demonstrates it.
Feb. 28, 2017
Word to the 'do more with less' brigade
Our new Bill'o'Wit draws the closing lines from our blog post: "More with less: Cute, crazy and cruel".
Feb. 24, 2017
More with less: Cute, crazy and cruel
Please read our blog post "More with less: Cute, crazy and cruel", which examines the "do more with less" corporate slogan oft-used in a recession, and its negative effects on human well-being.
Jan. 31, 2017
Verafluenti to contribute at RRU
Our Verafluenti executive director will serve on the associate faculty at the School of Communication and Culture at Royal Roads University in Canada. Raaj Chandran is honoured to be able to give back to the community, the cause of education and the next generation of practitioners. In early summer, he is expected to teach a course on strategic communication management.
Jan. 16, 2017
Medieval change management tip # 8
Our tongue-in-cheek series on medieval management techniques continues with a take on managers who euphemize termination of employees. Beneath the humour is reflected the real pain of many Canadians (particularly Albertans) who have lost jobs over the course of this recession.
Jan. 1, 2017
Carpe momentum
We extend our warmest wishes to our clients, readers and fellow human beings across the world on the start of another calendar year. It is a time when most people make new year resolutions. However our new Bill'o'Wit holds that one can make a resolution in any moment, preferably the present moment!
Dec. 25, 2016
Happy Christmas to all our clients and readers. Our blog post "'Tis the season for corporate halos" is now available as a downloadable print-ready PDF in our online store.
Dec. 19, 2016
In keeping with the season, our latest blog post titled "'Tis the season for corporate halos" examines the motive for and the manner in which corporations do charitable work around Christmas. Is it true altruism or an act done for publicity?
Dec 12, 2016
Verafluenti wins prequalification
Verafluenti has won pre-qualified vendor status for a government ministry. This is a heartening sign that our potential is being recognized in the market. We hope to have the opportunity to deliver our energy, expertise and professionalism for the benefit of the ministry in the near future.
Dec. 6, 2016
You cannot eat money
We hope our readers and the world at large will draw on the wisdom of a Native American saying in our new Bill'o'Wit.
Nov. 23, 2016
The unsung heroine
Our new Bill'o'Wit celebrates the stay at home mother — one of the world's greatest unsung heroines!
Nov. 13, 2016
Medieval change management tip # 10
Our new Bill'o'Wit is from our own mind and points to an inefficient and obsolete management practice — the inefficiently ill-scheduled Monday morning meetings.
Nov. 7, 2016
Inuit wisdom on interdependence
Our new Bill'o'Wit draws on an Inuit saying that captures the essence of interdependence in life.
Nov. 5, 2016
Shout out to Italy and Austria
We thank our readers in Italy and Austria for their increased visits to our site.
Oct. 28, 2016
Why global communication must be decentralized
Read our blog post: "A case for decentralizing global communication", which outlines how growth necessitates global communication and the reasons why local control and content of local communication is essential
Oct. 20, 2016
We've created a new tab called "project lens" to offer our prospective clients a sampling of some of the projects we've handled.
Oct. 10, 2016
Thanksgiving for boons and trials
Happy Thanksgiving in Canada! We've put out a Bill of Wit for the occasion.
Sept. 29, 2016
Since our Bill of Wit has proved popular, we've created a new page dedicated to the feature where we will archive older bills.
Sept. 23, 2016
Buy 'Is consumerist sustainability unsustainable?'
A print version of our blog post "Is consumerist sustainability unsustainable?" is now available in our store.
Sept. 22, 2016
Buy 'The dance of PR'
One of our most popular blog articles is now available in print format. Please visit our store to download "The dance of PR: Helping organizations lead and be led".
Sept. 18, 2016
Is consumerist sustainability unsustainable?
Read our latest blog post — an examination of what the world today is trying to sustain, and whether those choices themselves are worthy of being sustained. Drawing from a wide range of sources, this researched and hard-hitting piece looks at bluewashing, greenwashing, corporate practices that are not really environment-friendly or responsible; and offers much food for thought. Some have likened it to a manifesto.
Sept. 14, 2016
Two more books recommended
We've added two books in our list of recommending reading on our "doors" page.
Sept. 7, 2016
Quirky 'Bill of Wit' is born
We have a new feature on our site – the offbeat "Verafluenti Bill of Wit" (found adjacent to this text), which draws quotes, phrases, proverbs and sayings that make us think or coax a chuckle.
Sept. 6, 2016
Based on feedback, we've moved the links to communication and PR resources to a separate page titled "doors". This will make the page easier to bookmark.
Sept. 3, 2016
Thanking the 'big' Little Rock
We thank Little Rock Document Services for their sterling product quality and responsive client service. They consistently maintain a personal touch with people, despite being a leader in their line of business.
Aug. 14, 2016
Read our blog post: "Lessons in communication from the street", which draws on the talking pitch, simple chalk-written messages, warchalking, street theatre and wordless pictorials. Examples include Banksy, Etam Cru in Poland, and Diego Rivera and Jose Orozco in South America. It then identifies five reasons why such street communication has an impact, and offers suggestions for corporations to draw inspiration from such lessons to enhance their own practices.
Aug. 6, 2016
Resources for the practitioner and the student
Our store also contains links to books, professional associations, and resources of use to the communication and PR practitioner.
Aug. 4, 2016
We've set up a store where you can buy PDFs of content.
July 26, 2016
Ever wondered why our logo looks like this? Read the story of our logo.
July 20, 2016
Verafluenti goes kiteboarding
Verafluenti is privileged to work with CORE Kites Canada and the adventurous and socially-conscious kiteboarding community.
July 19, 2016
Wocher Brits
We'd like to acknowledge and thank our largest viewership — our friends in the United Kingdom.
July 17, 2016
White space is essential not just for effective and aesthetic graphic design, but also for other facets of life. The most beautiful musical compositions are the ones that contain silence within them.
June 22, 2016
We review the excellent book "100 Ideas That Changed Advertising" by Simon Veksner, Creative Director at DDB Sydney
June 7, 2016
Our new blog post examines the way in which an organization addresses its employees, which we believe makes a difference to internal relations. Would individuals prefer to be called "resources", "capital" or "people"?
May 30, 2016
This blog post draws a parallel between communication management/PR and a dance with partners. Dance is art, technique, communication and trust rolled into one. When they all come together, it makes for a flawless, beautiful, flowing dance. This is surprisingly similar to the world of public relations.
May 24, 2016
Our review of Lousie Fili's book, which is a designer and a Francophile's delight, as she photographs the signs and typography that are quintessentially Parisian.
May 20, 2016
In our maiden blog post, we define PR, communication management, marketing and advertising — since it is a source of much confusion and resultant irrationality. We discuss the differences and the overlaps between these disciplines.