Is consumerist sustainability unsustainable?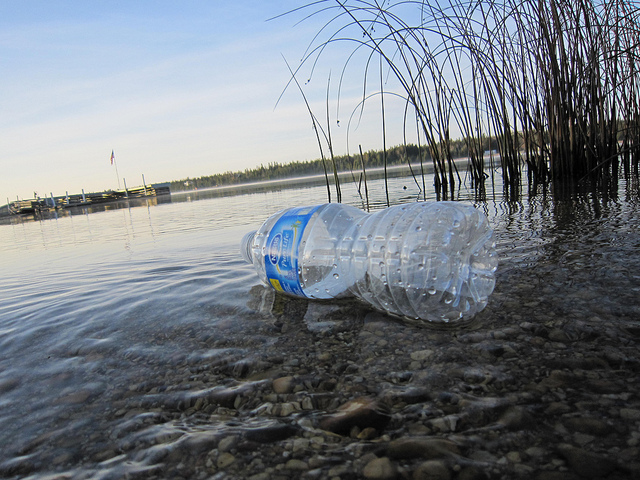 It would seem impossible to visit a corporate website without seeing the perfunctory corporate sustainability report or one of its many variants.
Corporate citizenship, corporate social responsibility (often referred to by its acronym — CSR), sustainability, sustainable development, corporate sustainability – there is a horde of terms in use. Many have come, peaked and receded while others are enjoying their moment at the top of the corporate mind and lingo.
Today it is sustainability that holds the public's interest. Soon this moniker may be dropped in favour of something new. The term itself may not be sustainable. But that, time alone will tell, for we are no soothsayers.
This article is not an exposition on the scientific facets of ecological sustainability. We are not environmental scientists and therefore are unqualified to remark on the science. Our interest is in an examination of what the world today is trying to sustain, and whether those choices are worthy of being sustained. We try to follow certain paths to their logical destinations and evaluate which of those destinations would be best for all life (including human). Any mention of right and wrong is not moralistic in nature, but is a logical viewing of action and consequence.
Square one: Sustainability
From several environmentally and socially conscious people, we have gleaned several definitions of sustainability. Most of them embrace three components – economic, social, and environment — visually characterized as pillars, legs of a stool, or as partly overlapping circles in a Venn diagram.
We also looked at pioneers in the field like Herman Daly whose 1990 definition of environmental sustainability has since been condensed as "the rates of renewable resource harvest, pollution creation, and non-renewable resource depletion that can be continued indefinitely; if they cannot be continued indefinitely then they are not sustainable."
A layperson's definition of sustainability, stripped of the environmental science livery, as in the Oxford dictionaries, is "the ability (of anything) to be maintained at a certain rate or level".
So, in very simple terms (and at Verafluenti, we do like simplicity), sustainability may be thought of as the ability to continue a defined behaviour indefinitely.
Add development into the mix
Then came sustainable development.
As with most other concepts, this one too has a couple of hundred definitions floating about. It may have had some early seedlings in Rachel Carson's Silent Spring published in 1962, The Club of Rome's 1972 Limits to Growth report which many believe had one of the first recorded uses of the term "sustainable" in the modern sense, and the International Union for the Conservation of Nature's 1980 world conservation strategy.
Still, the most common definition was proposed by the Brundtland Commission in 1987:
"Sustainable development is development that meets the needs of the present without compromising the ability of future generations to meet their own needs."
Much of the corporate world's standard definition of environmental sustainability has become equated with "sustainable development". And development, as the profit-maximizing-motive would hold, is economic growth and the generation of wealth, which in turn is supposed to make people's lives more comfortable, more leisurely, healthier and happier — except that history and the present state of the world hardly bear out this paradisiacal image.
Development itself is often unequal and unbalanced — with certain countries, certain areas, certain industries and certain people benefiting more than others.
According to the UN's 2015 Human Development Report, heavy costs to society can accrue "in the form of forced labour, child labour and human trafficking." Development work can then "violate human rights, threaten freedom and shatter dignity."
What is being developed?
If it is development that is being held up as the entity worthy of worship and sustenance, then it is worth examining the forms that development takes.
Is it deforestation, disturbing the ecological balance, irritating (and sometimes eradicating) the resident flora and fauna, for the purpose of building delightfully-marketed (and flimsily constructed with a very large cookie cutter) houses for humans to live in, and erecting concrete high-rise labyrinths in which to conduct more development work?
At least in North America, the developers purposefully set residential communities at great distances from workplaces. Said humans then are encouraged to drive their gas-chugging but eminently prestigious SUVs (a marketing concoction that still does not make sense to us) between work and home. While toxic fume- and waste- spouting industries should of course be physically removed from residences to minimize injury to life, limb and health of humans; one wonders about the rationale of artificially creating this distance for service industries, which also bring with it stress, the constant race against time, road rage, more fuel consumption, traffic, gridlocks and other happy corollaries.
More often than not, it would seem development involves a large component of pillage, construction, installation, and bending nature – unnaturally — to serve human will and wants.
From reverence to decadence
It is only humans who believe everything on the planet – and in the universe – is human-centric. It is not so. Scientists have concluded that if something as relatively small as the bee were to go extinct, life on the planet would be threatened as a whole. In contrast, if human beings were to go extinct, planet earth would flourish. Humans are the only species unwilling to live in balance with nature. As it turns out, we're more of an avoidable nuisance than an unavoidable essential.
From the perspective of everything that is not of the human race, the talking intelligent biped, with the ability to contrive and wield machines, must come across as marauding viruses — a viewpoint articulated dramatically and memorably by Agent Smith in The Matrix; and expressed by Steve Cutts in his animated short Man.
Wasn't it Friedrich Nietzsche who opined that "the earth has a skin and that skin has diseases; one of its diseases is called man."?
We venture to say that one of the illnesses of man is the desire to thoughtlessly ravage nature, produce and consume excessively and without control.
If everything superficial were expunged from the scenario, and only what truly matters remained, would any of the following truly matter?
The stock market (which is more or less a glorified and sanctioned global gambling den).
The price of oil and gas.
The greed for precious metals (purely for accumulation and for engendering envy).
Buying and showing off the latest smartphone (where the manufacturers incessantly churn out new models with alarming frequency).
The insatiable lust for mobile phone apps to do everything except wipe one's hallowed bottom (soon perhaps, software developers will devise an app for this too).
Playing the idiot-creating and accident-provoking Pokemon Go games.
Wasting hours watching content fit for less-than-morons on cable TV (reality shows as detached from reality as possible, meaningless game and talent shows, and the endless cop and detective fare).
Living in the largest house on the block. Only humans claim far more space than is reasonably necessary for an individual or family. Goaded on by shows like MTV Cribs (which celebrates ridiculously humongous houses of celebrities, in which entire villages could live), people are persistently and quietly hypnotized into believing they "need" to emulate these huge homes to prop up their insecure egos. Such people soon realize that nothing is ever enough to satisfy their insecurities. Why, even Citizen Kane found his palatial mansion lonely and meaningless at the end of his very wealthy days. But the true leaders, whose billions come as a by-product of hard work and common sense, live in modest yet comfortable dwellings. Warren Buffett reportedly conducted his initial business out of his bedroom with a land line and phone directory, and continues to live in the same home he purchased in 1958.
Owning a fleet of cars (with models of unborn years marketed in the preceding year – an illogical yet unquestioned marketing practice; really, how can a 2017 model be up for sale in mid 2016?), private jets and yachts?
Amassing more money than is necessary for three generations to live in extravagance.
Even a lifetime (or more accurately a "lie" time) spent inconsequentially in a cubicle, breathing in and contributing to recycled air and regurgitated words and stale thoughts, would not really matter.
There was a simpler time when humans lived in harmony with nature. The First Nations of Canada and the Native Americans in present-day United States lived thus – in reverence and gratitude to nature. In such cultures, the concept of property rarely existed. There is an ancient First Nations proverb: "Treat the earth well: it was not given to you by your parents, it was loaned to you by your children. We do not inherit the Earth from our ancestors, we borrow it from our children."
"Treat the earth well: it was not given to you by your parents, it was loaned to you by your children. We do not inherit the Earth from our ancestors, we borrow it from our children."
They honoured the spirit of the trees, the forests and even the animals they had to slay for food, thanking them before consuming them.
Humans used only what they needed from nature. They lived true to their nature – enjoying the open skies; the mountains, plains and valleys; the seas, lakes and rills — engaged in an unintentional and continual meditation in oneness with the elements.
Being fewer in number, they also did not cause irreparable damage to the planet.
The current state of the world is far different from this idyllic past. Way past the milestone for reasonably comfortable living, today people wallow in gluttonous consumption; and are constantly encouraged and goaded to consume even more by marketers and advertisers.
With unprecedented consumption of necessary and mostly unnecessary products, there rises the spectre of waste. In bygone days, much of the waste was fully biodegradable, in that they returned to the earth and replenished it. These were the days when people carried their own jute bags for groceries (the modern call for people to recycle shopping bags is then strangely rendered outmoded by a practice that predated it); when leaves and twine would serve as wrapping (a practice that still survives to some extent in the English staple of fish-and-chips wrapped in past-prime newspaper, although some city councils are reportedly trying to illegalize it); when in many countries the backyard garden or pit served as natural compost maker.
But then commercial plastic was synthesized circa 1907 when Leo Baekland invented bakelite and also came up with the word "plastics". We are neither experts nor even students of organic chemistry, but the generally-accepted view is that petroleum-based plastic bottles take several centuries to completely degrade and PET bottles apparently don't do so at all.
Now waste — that is a byproduct of the consumption that is the engine for development — becomes a crippling problem.
People are consuming not what they need, but what they want and do not need – and increasingly what they are told they should want – and in humongous quantities. Today, even the Brundtland Commission's definition of sustainable development is in peril, because it is no longer development that meets "the needs" that is being considered, but unrestrained selfish "wants".
'Bluewashing' and 'greenwashing'
Launched by Kofi Annan in 1999, the UN Global Compact, proposes ten principles for a sustainable global economy which it encourages corporations to voluntarily adhere to. It is often defined as the UN's flagship initiative for "social and ecological corporate citizenship". A fine idea in theory (if one were to ignore the fact that here too, economics dilutes and often restricts true environmentalism), but one which has been manipulated by corporations.
Many commit in letter but not in spirit or action. This is often negatively referred to as "bluewashing".
In fact, at the Public Eye on the Global Compact in 2007, leading non-governmental organizations criticized the compact, and appealed to UN Secretary General Ban Ki-Moon, to fundamentally rethink the "accord" with big business.
They also raised concerns about the admittance of corporations with a record of adverse environmental, social and human consequences caused by their operations. Aftab Alam Khan, head of trade policies, at ActionAid, opined that as long as the Global Compact accepted members like a certain British mining giant, despite protests from civil society, "the accord is not worth the paper it is written on".
And alongside bluewashing is "greenwashing", which U.S.-based watchdog CorpWatch defines as "the phenomena of socially and environmentally destructive corporations, attempting to preserve and expand their markets or power by posing as friends of the environment."
It is a corporation falsely boosting its eco-credentials – in plain language, it is plain lying.
In many corporations, sustainability is – we won't sugarcoat this — a lie. It resides ephemerally only in the annual CSR or sustainability or corporate citizenship reports – those affairs purportedly printed on 40 to 100 per cent recycled paper.
To use a crude mathematical analogy: If a corporation's operations cause 100 units of damage, then hosting a rambunctious fanfare over putting back one unit in compensation hardly seems sufficient or ethical.
When one sees the grand commitment statements heralded, published and celebrated by companies that rip apart the earth, pollute the environment unconscionably, and distress employees in poisonous work cultures, the logical mind wonders about the tragic desecration of the term "sustainability".
Bean counting firms, who point out tax havens and counsel larcenous techniques to already rich individuals and corporations, also publish annual sustainability and community involvement reports. Of course, few talk about or question why many such companies themselves never open their corporate moneybags; they simply "provide a platform" for underpaid overworked employees to empty their ever-so-light and nearly-empty wallets. This travesty of supporting the community is punctuated by messages from benevolent and beatific senior management "encouraging" employees to open "their hearts and wallets". But for a select few organizations (with their hearts still beating), many don't match employee donations. Such matching means that if the employees contribute $5000 to a cause, then the organization puts in another $5000 from the corporate coffers to cut a total cheque of $10,000 in donation. This is usually done to a set maximum value.
There are billion-dollar-turnover companies that willingly reimburse employees for exorbitantly-priced prime downtown parking, but refuse to pay the relatively low price of a monthly transit pass, thereby blatantly encouraging gas-consumption, fuel emissions and pollution. They flagrantly put their money in favour of an environment-unfriendly practice. They too publish sustainability reports.
At this rate, we can soon expect sustainability reports from drug cartels, crime syndicates, human traffickers, and warmongerers! Because after all, their trades are being continued at a certain rate.
For organizations and individuals with a social conscience, there is little need to trumpet the sustainability of their activities. Everything they do will have a social reason behind it.
The Verafluenti aperçu
It seems then that the question we really need to ask is not whether development is sustainable, but whether the development itself is right.
In other words, does the development being considered deserve to be sustained?
One tends to wonder whether even the so-called modernity is sustainable, and more significantly, whether it should be sustained.
Sustainable development is hardly what the world needs. It is right action to achieve the right goals for nature (of which humans are a part). Sustaining wrong action via unnatural and ill-contrived means ends in toxicity for people and the planet.
Why continue to do something wrong? Because it creates more money and fortifies balance sheets and widens board room smiles? This is the economic additive that weakens an unfettered commitment to the environment. These are crippled excuses (not to be dignified even as reasons) for having gone down the wrong fork in the road about a century ago. Anything that is against nature cannot be continued indefinitely without consequence – to the physical, mental and emotional health of humans; the wellbeing of the environment and the planet that vessels human life.
Much of the western world is erected on consumerism, with other adoringly-imitative nations following suit. When consumption becomes the foundation and philosophy for everything that branches forth, then every aspect of society is made to support that philosophy. This line of thinking has humanity heading in a perilous direction. Why should anyone's existence or peace of mind be dependent on someone else's desire to consume? As the highest form of evolution (at least on this planet allegedly), shouldn't humans concern themselves about loftier ideals than consumption, excretion, propagation and cremation?
Perhaps the planet would benefit from an environmentalist model of society and resultant government. There are already many political parties founded on this idea — Sweden's Miljöpartiet, the Green Environmental Party, even entered the Riksdag after a breakthrough in 1988; the L'Ecologie les Verts party in France; the Green Party in England, Wales, the Scottish Greens and Northern Ireland; the Green Party of Canada; Green Party US, etc.
Unfortunately most green parties do not win enough seats for a formidable presence in legislation and execution.
Warning signals from nature
The tsunamis, the tornadoes, the hurricanes (for which meteorologists are running out of names), and the earthquakes are nature's rejoinder to the callous rape of the planet. And they are awe-inspiring reminders of the immense power of nature that renders humankind's attempts to build the-tallest-this and the-largest-that and the-underwater-restaurant and the snowscape-in-the-desert miniscule and pathetic in comparison.
Hectoring nature is not only unsustainable, it is also fatally dangerous. No corporation can withstand nature's blows.
Bears and cougars attack people because people have encroached on their natural habitat through expanding urbanization. Don't humans do the same when their homes and countries are threatened with invasion? Apart from a few domesticated species, most of the flora and fauna kingdoms likely do not view human beings as trustworthy. Honestly, most humans haven't earned it.
Now, there are monks who meditate in the thick of deep forests, and remain unharmed by the resident wildlife, because animals sense their intent of metta (loving kindness). This should demonstrate that animals are not evil bloodthirsty creatures waiting to pounce unprovoked on humans.
Children watch cartoons like FernGully: The Last Rainforest in early school years, while their parents work for the same type of deforesting-for-urbanization characters portrayed as villains. The parents can hardly be blamed when an entire generation has been brainwashed into believing that the current state of the world is the correct state of the world.
They have been conditioned to be happy so long as some company gives them a paycheck to foot their picket-fenced mortgages, credit card bills and other financial obligations; and dinner produced by environment-unfriendly practices is on the table; and senseless cable fare is beamed into their minds. The pace of modern consumerist life has left them too tired to think about the larger responsibility and the fate of humanity.
One planet not enough
Some scientists believe that if the seven billion people on earth consume at the same level as an average American, the world will need four and a half planets. And yet as spiritual master Jaggi Vasudev says "you only have half a planet left."
Humans cannot sustain life on this planet. But instead of trying to fix problems they have created here, they are now scouring outer space for the next planet to plunder. Suddenly, the scenario painted in a movie like Avatar does not seem so far-fetched.
Is this truly behaviour that deserves to be sustained?
Instead of developing new models of exorbitantly-priced technology, why not explore the inner space of human consciousness to fix the misconceptions and ill-considered myopic ideas that have brought about this precipitous stage in human history?
What if the physical and material aspects were held reasonably constant, after all human beings have achieved a certain reasonable standard of life?
Why not move from wanton unbridled consumerism to a sensible and responsible use of nature's resources which would also involve giving back to nature.
Instead of sustainable development, perhaps it is responsibility and sensibility that are more worthy principles for human life to be led by.
* * *
This post was written by Raaj Chandran, executive director and chief consultant for Verafluenti Communication Inc.
We solicit your feedback to this post. Please use the "Leave a Reply" form at the end of this (or any other post) to make a public comment, in adherence to our blog etiquette. Or if you prefer, you can email us in private at contact@verafluenti.com.
Print-ready versions of several blog posts are available in our store for a small fee.