Re(Story)ing Our Humanity in the Workplace and Education in a Post-Pandemic World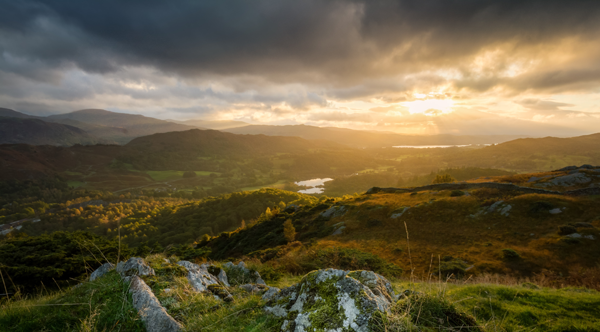 Image credit: Click and Learn Photography on Unsplash.
In late February 2023, I was privileged to be part of Royal Roads University's third annual Communication Ethics Conference. Our panel with Dr. Veronica Thompson, Dr. Hilary Leighton and April Kuramoto was titled Re(Story)Ing Our Humanity: How Are We Going To Be Together In The Times Ahead?
We probed this specifically in the context of a post-pandemic world that disrupted traditional formats of working, learning and teaching.
Let me recount here the main themes I touched upon.
Acceptance of different ways of learning and engaging
Receptivity to non-western practices
Recognition of different sources of knowledge
Decluttering the learning environment
Work-life (im)balance.
Acceptance of different ways of learning end engaging
The pandemic forced people to examine ways of communicating beyond the traditional face-to-face in-person format. In both the workplace and postsecondary education, this demonstrated the value of multiple channels for engaging stakeholders. This has challenged the long-held western conviction that face-to-face communication is the "best."
In the field of education, institutions of higher learning in the western world have always attracted (and continue to attract) a significant number of international students. These students have been raised in and are grounded in different cultures. And so, they bring their values, norms and practices to the western academy. This holds true also for workers who migrate (or contribute in contract mode) to western organizations.
In many non-western cultures, students are raised to treat teachers and senior managers with reverence and to recognize a power-differential between them. Hofstede's (1980, 2001) dimensions of societal culture offer a useful tool to understand different national cultures.
Interactions between students and teachers, and between supervisors and direct reports tend to be more formal and serious. Students rooted in such inculcation may not feel comfortable talking up in class, and similarly such workers may not feel comfortable "thinking out loud" in corporate meetings. The pandemic-driven reception of technology has allowed alternate formats for students and workers from different cultures, which allow them to make meaningful contribution. E.g., live chat option in remote sessions, direct messaging, discussion boards, text messaging, etc. These represent a new kind of inclusiveness and invitation to diversity in perspectives and ideas. Strong ideas and innovative thoughts are no longer lost out to more vocal assertive people, who might dominate discussions during in-person meetings.
Receptivity to non-western practices
We have an opportunity for openness to practices (educational and industry-related) that are not from the western world. Everything western need not be optimal and everything non-western need not be trivial; and vice versa. Such receptivity would blend the best of human, non-human and more-than-human knowledge and wisdom.
The riveting Dr. Robin Wall Kimmerer (2003) said that "in Indigenous ways of knowing, we say that a thing cannot be understood until it is known by all four aspects of our being: mind, body, emotion, and spirit." Recognizing the immense truth and value in such holistic approaches to both education and the industry, we can re-embrace practices like circles of learning, and Nobel Laureate Rabindranath Tagore's practice of moving education into nature. Buildings pale in comparison to the living breathing nurturing company of nature. And for anyone who thinks plants and trees are not sentient, German forester Peter Wohlleben's The Hidden Life of Trees: What They Feel, How They Communicate: Discoveries from a Secret World (2016) would be a revelation. They are communities with complex relationships that support, share, feel and communicate. Many trees have been around far longer than individual humans; and they will be here long after our physical bodies have perished. This immense living wisdom (that connects us with the planet's past) is sadly lost (and often trivialized) in many corporations and institutions.
On a related note, stories have been a form of cultural wisdom in Indigenous communities around the world. Oral storytelling has been a channel to pass down wisdom and life philosophies from generation to generation. And yet, apart from lip service to the concept of storytelling, much of the industry and academia struggle to compose stories that truly engage us. The industry tends to revert to the familiarity of corporate speak, academia to convoluted esoteric language and impenetrable walls of (insufferably banal) Times New Roman text to cater to journal submissions. True storytelling of the old ways is an effective way to communicate values, ideals, philosophies, mores and culture. How can this be assimilated into the industry and education so that we can re(story) our humanity?
Recognition of different sources of knowledge
Knowledge no longer resides exclusively with an institution, a professional or a teacher. The top-down structure of learning may not be optimal in many cases. We learn from different sources – our peers, colleagues, community, the breadth and depth of the Internet, etc. Embracing and harnessing different credible sources of information and knowledge make for a richer learning environment.
Global innovative school architect Prakash Nair designs schools based on the idea that the "cells and bells" model of education is passé. The schools he redesigns around the world look nothing like the closed cells model. They are open, collaborative, vibrant, multi-source and multi-format learning spaces that spark enthusiasm and creativity.
Here is a provocative thought for educators: What would it look like if graduate students were allowed to co-create learning content – up to a certain percent of the total course content? Would that make education more of a living organism? Doubtless there will be risks and issues to iron out. Yet, the benefits and new directions for learning merit reflection on this idea.
Decluttering the learning environment
Education is not just about prescribing a heavy reading load. One must also allow for enough empty space – for reflection, assimilation and synthesis. Emptiness is a value that many people do not comprehend because it sounds like a wasted opportunity. It is near sacrilegious in work environments. And yet, emptiness has tremendous value (you are welcome to read this article on white space in design). Scientists have found that atoms have a vast proportion of empty space. It is the empty space (not the clutter) within a house that makes it livable. "It is the emptiness that was mathematically captured as 'zero' – by Aryabhatta circa the fifth century CE and formally by Brahmagupta in the seventh century CE – that adds value to a number" (Verafluenti, 2016). How can we implement fecund emptiness in education and in the workplace?
Work-life (im)balance
Remote work options (forced on organizations during the pandemic) resulted in individual flexibility, that in turn afforded better work-life balance, productivity and efficiency.
During the pandemic, people were able to spend more time with children and family and arrange schedules to nurture more meaningful relationships with human and other-than-human relatives. Several pets born or adopted during the pandemic had the luxury of having their human families close to them constantly.
Surprisingly, work got done – without the agony of long commutes, rushed (or forsaken) meals, missed personal moments in children's lives, etc. And work got accomplished efficiently without time wasters.
As the pandemic is being viewed increasingly as an endemic, many traditional taskmasters seek a return to the in-person work format. Many universities are driving a complete return to in-person classes, for which financial considerations might constitute a weighty motive. Underlying this could also be a resistance to change – in this case, a tremendous shift in how we think of work and education.
If you live well, then you feel better mentally, emotionally, physically and spiritually – better than you would spending 8-10 hours in a chair hunched over a laptop screen. This better positions you to conceive new ideas and innovations. It would seem then that if you live well, you would actually do more meaningful impactful work.
If anything, I would advocate in favor of a work-life imbalance with the imbalance favoring "life."
Would our re(storied) humanity be better served by adopting a hybrid work format for certain roles, and fully remote formats for certain roles (acknowledging of course that some roles would require a physical presence)? This reduces commuter traffic, pollution, stress, and overhead costs for bricks and mortar setups for businesses.
There is a Buddhist saying cherished by a very dear couple and installed as a wall hanging in their home – "In the end what matters most is: how well did you love, how well did you live, and how well did you learn to let go?" Do we have the courage to let go of less-efficient outmoded practices, allow people to live, and become corporations and institutions with more compassionate cultures?
Our discussion closed with each panelist summing up our takeaways in three words. Mine were:
Compassion.
Openness
Creativity.
References
Chandran, R. (2016, July 17). White space: An essential in communication and life. Verafluenti Communication Inc. https://verafluenti.com/white-space-an-essential-in-communication-and-life/
Hofstede, G. (1980). Culture's Consequences: International Differences in Work-related Values. SAGE Publications.
Hofstede, G. (2001). Culture's Consequences: Comparing Values, Behaviors, Institutions, and Organizations Across Nations. SAGE Publications.
Kimmerer, R. W. (2003). Gathering moss: A natural and cultural history of mosses / by Robin Wall Kimmerer. CU Boulder Catalog. https://discovery.ebsco.com/linkprocessor/plink?id=1557e5ad-7fda-3656-b625-2e225c8816d0
Kimmerer, R. W. (2013). Braiding sweetgrass: Indigenous wisdom, scientific knowledge and the teachings of plants (First). Milkweed Editions.
Prakash Nair, Founding President & CEO At EDI. (n.d.). Education Design International. Retrieved March 5, 2023, from https://educationdesign.com/prakash-nair/
Wohlleben, P., Flannery, T. F., Simard, S., & Billinghurst, J. (2016). The hidden life of trees: What they feel, how they communicate : discoveries from a secret world. David Suzuki Institute. https://go.exlibris.link/KGDmTpWv
* * *
This post was written by Raaj Chandran, executive director and chief consultant for Verafluenti Communication Inc.
We solicit your feedback to this post. Please use the "Leave a Reply" form at the end of this (or any other post) to make a public comment, in adherence to our blog etiquette. Or if you prefer, you can email us in private at contact@verafluenti.com.