The dance of PR: Helping organizations lead and be led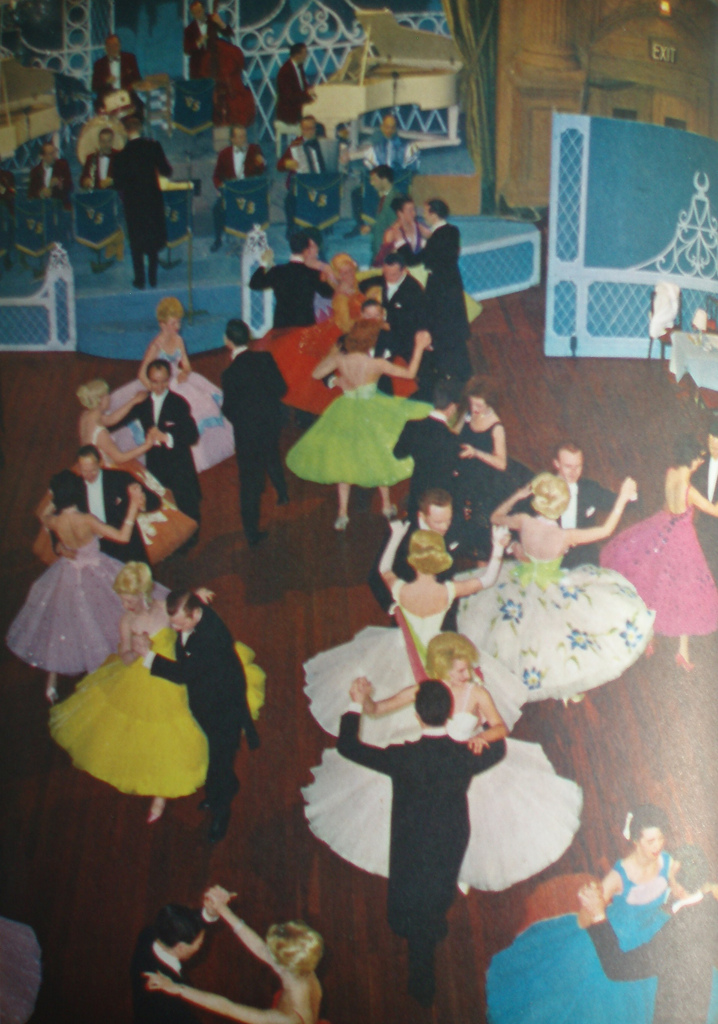 It was 1994 and a group of us had gathered nervously in the Ohio Student Union for our introduction to the stately world of ballroom dancing.
Our instructor, an accomplished Latin artiste, prefaced the course with a memorable address.
Dance is not unlike life, he said.
Communication is a vital part of dancing.
Partners communicate through touch, pressure, look and other nonverbal cues. One has to be receptive and responsive to one's partner. When one moves forward, the other must move backward; when one moves left, the other must move right. Be like the yin and the yang – separate yet interconnected and creating a whole.
Through it all, the dancers must be able to build trust in each other – particularly for a movement like the dip where (traditionally) the female dancer must trust that her partner will not let her fall on her head!
Over two quarters, as we made it through the waltz, fox-trot, swing and cha cha, I learned much that I came to appreciate more in later life.
I gathered that dance was art, technique, communication and trust rolled into one. When they all come together, it makes for a flawless, beautiful, flowing poesy.
With the benefit of hindsight, I find this surprisingly similar to the world of public relations (a.k.a. communication management).
PR too requires knowledge of the techniques and the correct way to execute them.
It is decidedly an art — as any practitioner trying to convince a group of technocrats about the necessity of a PR campaign for cultural change will have learned. Outside the workplace, it remains an art practiced admirably by adorable little tykes who charm their way into maternal hearts and resultantly to another episode of SpongeBob Squarepants (the animated series that parodies many themes from the world of grownups, including work life, employee morale and management – such as this corporate training video).
It requires clear unequivocal communication between all parties involved. When messages are shrouded in intentional ambiguity, the quality of the relationship suffers.
And it intends to build relationships based on trust. Ethical and considerate actions done consistently will instill confidence in the organization. Eventually this becomes the foundation for a reputation.
In many ways then, PR is a dance.
The lopsided dance
What is missing from this analogy in many organizations is the desire or willingness to adjust to their publics' needs and aspirations. Many organizations want publics to change their views and behavior to suit the organizations' stances; and they expect PR to bring this about.
Adjustment is expected only of the publics and is not seen as a responsibility or rational step for the organization.
The exceptions are when negative public opinion threatens profits, share prices, shareholder dividends or their very existence; or when the law requires compliance by way of changes to organizational policies or practices.
William Vanderbilt is infamous for his utterance "the public be damned" when they don't agree with the organization's views and actions or dare question them.
If senior managers are inclined to this sentiment, then as opined in Manager's Guide to Excellence in Public Relations and Communication Management, they are "managing in the wrong century".
This makes the organization an inadequate dance partner and a poor dancer as a whole.
Dancing with blinkers
Many traditionalists view public relations as an afterthought, as a support function that only comes into play after all the decisions have been made in a boardroom that was never accessible to the PR practitioners.
Such management calls PR in to "get our story out there".
PR's sole reason for existence then is to get the senior executives' photographs in media; write speeches; churn out news releases by the hundreds (most of which are not newsworthy and end up in the trash can); produce annual reports, sustainability reports, brochures, and employee newsletters.
The rational person wonders if it would not have been more beneficial for the senior executives, and for the organization as a whole, if the senior PR practitioners were involved in making those decisions.
Why not invite senior PR practitioners to participate in decision-making, instead of relegating them to be the grunt people only called in to hawk the story that someone else wrote?
They would then benefit from a deeper understanding of the business rationale for decisions and be able to better communicate and advocate them to the relevant publics.
Why not allow PR practitioners to "co-create the story" instead of just having them "get the story out there"?
Dancing with blinkers on cannot be intelligent. It limits and embarrasses both the dancer and the partner. For an audience, watching such a dance would be agonizing.
PR can help management dance better.
The Verafluenti aperçu
Given the right support from an enlightened management, communication practitioners have the ability to be the eyes and ears of the organization – to keep a pulse on the organization's publics, and to identify the need and opportunity for adaptation and change.
Such change cannot be expected just of the publics. The excellent organization must be willing to change its own position, policies and even the business it is in, in response to its publics' goals and concerns.
As an organization, why not lead and allow to be led?
After all, it is a dance where both partners must be able to influence the other. No one wants to be the stiff bloke mired in the clumsy finger-clicking routine, forcing his partner to dance around him, and eventually to choose to dance with a more sensitive and responsive partner.
PR is a dance where positions are constantly changing. Sometimes you lead, sometimes you follow. The excellent organization would enfold this view, and well … enjoy a fine dance!
***
This post was written by Raaj Chandran, executive director and chief consultant for Verafluenti Communication Inc.
We solicit your feedback to this post. Please use the "Leave a Reply" form at the end of this (or any other post) to make a public comment, in adherence to our blog etiquette. Or if you prefer, you can email us in private at contact@verafluenti.com.
Print-ready versions of several blog posts are available in our store for a small fee.